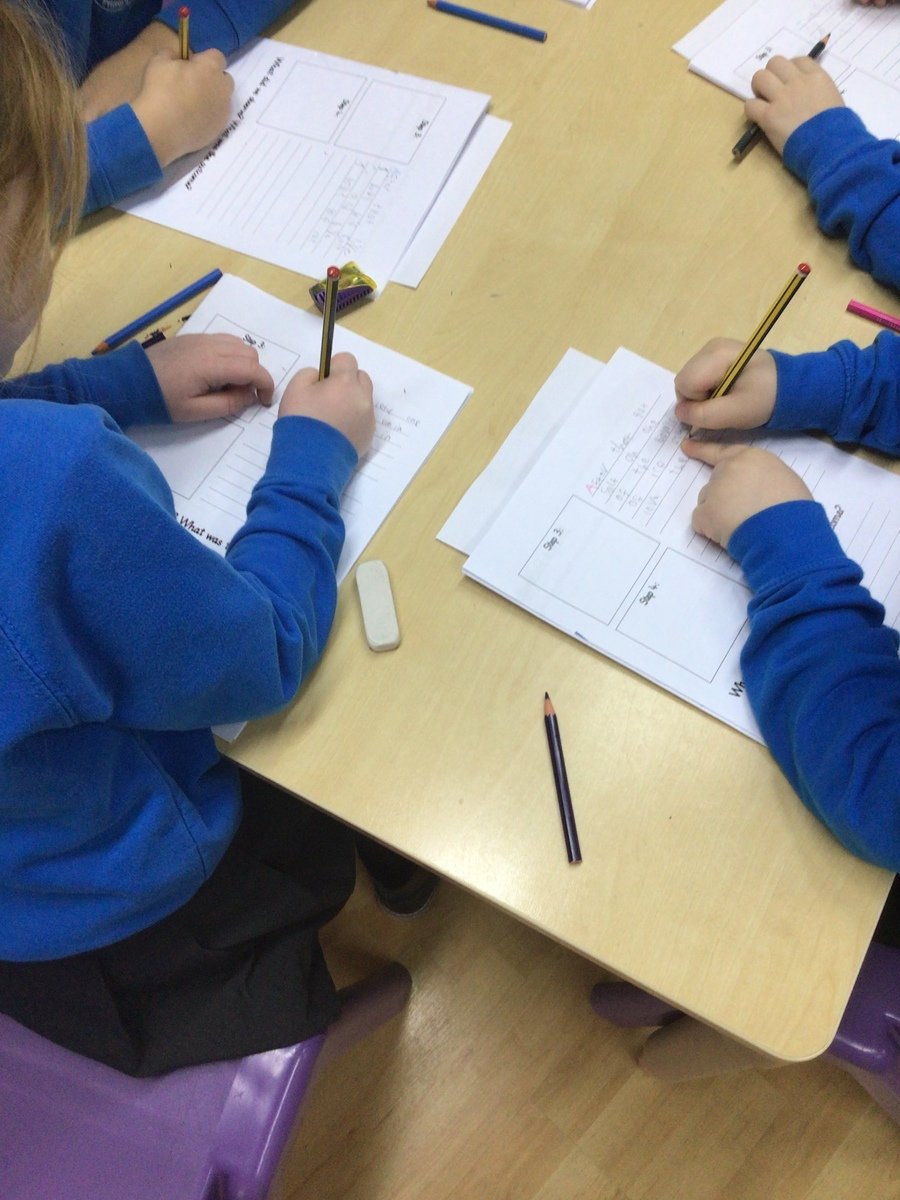 Across the school we follow a scheme of work called 'Big Writing Adventures' based on the Ros Wilson Big Writing initiative. Oxford University Press designed Big Writing Adventures based on Ros Wilson's principles and created a scheme of work focussing on engaging and enriching the primary writing curriculum.
Children are sent either daily, or weekly missions set by the Big Writing Agency. The Agents provide examples of work for the children to use as models. Often children are asked to up-level pieces of writing sent by the Agency within the planning and exploration stages of the mission. The Agents help the children to improve their use of
V (vocabulary) C (connectives) O (openers)
and P (punctuation).
As part of our school improvement, and a project Mr Gartland had to lead for his NPQH qualification, the document below, that was presented to Governors, outlines our journey in relation to improving the outcomes of all children in writing across the whole school. Within the document there is an outline of our how we are focussing upon improving writing, our journey so far, mission examples, next steps and this year's coverage chart.
From Reception to Year 6, Teachers are provided with thorough planning that recaps previous learning, assumes what children can already do and outlines what children will learn. There are weekly overviews and outcomes so that teachers and leaders can closely monitor the expectations.
Example planning (Year 1):